Clubs & Organizations
FPC offers a variety of clubs and organizations to foster the social, cultural, physical and intellectual growth of students.  All students are encouraged to participate.  Unless otherwise noted, the organizations meet at the Borger Campus.
Student Government Association (SGA)
---
The Student Government Association is composed of students representing all areas of Frank Phillips College.  The student body elects an Executive Council, which includes the President, Vice-President, Secretary, Treasurer, and Parliamentarian. To serve on the Senate, a student must maintain a 2.0 GPA and be enrolled in at least 12 semester hours. 
Among the services the Senate provides are: (1) to act as a liaison between the student body and the faculty and administration; (2) to host social activities; (3) to have jurisdiction over all Senate elections; (4) to assist the administration in matters of student relations such as tours, recruiting events, etc.; and (5) to develop the art of democratic self-governing.  Scholarships are available for active members. 
For more information, contact Lydia Howell at lrinehart@fpctx.edu ext.773 OR Robyn Line at Robyn Line at rline@fpctx.edu ext.729.  
Phi Theta Kappa
---
Phi Theta Kappa is the national community and junior college honor society.  Its purpose is to recognize and encourage scholarship among two-year college students.  Working toward this goal, Phi Theta Kappa provides opportunity for the development of leadership for scholars and stimulation of interest in continuing academic excellence. To be eligible for membership, a student must be:
Regularly enrolled in college
Carrying a full-time load
Have completed at least one semester and at least 12 hours of this work must be in courses leading to a recognized degree in a fully accredited university or four-year college.
Have a cumulative GPA of 3.5 or higher on a 4.0 scale
Be TSI complete
In addition to these requirements, a student must also be of good moral character and possess recognized qualities of citizenship as judged by the faculty and be within the upper scholastic ten percent of the regularly enrolled student body.  To maintain membership, after initial eligibility requirements, a student must have a grade point average of not less than a three-point on a four-point system, which is a "B", at the end of any given term.
For more information, contact the club sponsor Lisa Duncan at lduncan@fpctx.edu ext.246 OR Krista Wilson at kwilson@fpctx.edu ext.742. Membership is open to all students, regardless of location.
Julia Ann Kasch Honors Academy
---
Frank Phillips College is committed to quality and integrity in the educational experience.  The College is dedicated to providing unique and appropriate facilities for learning, and faculty and staff are relentless in their pursuit to improve the students' experience in and out of the classrooms.  Part of the pursuit includes meeting the needs of high-risk learners who best succeed by embracing their pursuit of knowledge independently yet collectively in a setting conducive to the kind of ownership of their education that creates life-long learners and productive contributors to society. 
The Academy is not a program based on grades alone, but instead a program in which student scholars create a community of like-minded learners in which the environment fosters creative and critical thinking in an application of the knowledge.  Students enrolled in the Academy enjoy the flexibility of participating in the creation of the honors courses and take pride in the ownership of their own education.  Faculty members who participate in the Academy are partners in learning and mentors to students. Their focus is not on teaching the students but on helping students find the wonderment in their own discoveries.  The Academy embraces those learners who learn in non-traditional ways and who best demonstrate their understanding and mastery of information through projects and applied learning.  Students in the program have often struggled in the traditional classroom because they do not feel challenged and because they do not have the opportunity to demonstrate what they really know in ways other than tests.
For questions about the Honors Society or more information on how to join contact Catherine Hodges at chodges@fpctx.edu ext.767 OR Derrick Cummings at dcummings@fpctx.edu ext.632.
Plainsmen Post
---
Frank Phillips College's last student newspaper, The Carbon Copy, printed its final issue in 1974.
The Plainsmen Post was launched in October of 2012. Today, a dedicated team of reporters, photographers and critics are bringing news and cultural awareness back to the FPC community. Be a part of our team and join the fun!
Members write an assortment of articles, including FPC event previews and reviews, opinion editorials, interviews, and sports coverage pieces. Students also learn the basic principles of journalism from their organization sponsor.
For more information on when this club meets, contact Robyn Line at rline@fpctx.edu ext.729. 
Read our newspaper online now! plainsmenpost.com
Collegiate FFA
---
Collegiate FFA is open to any student regardless of major.  The only requirement is an interest in agriculture.  At the collegiate level, FFA allows students to support and interact with high school FFA programs in the region.  Activities include: (1) working with high school career and leadership development events, (2) assisting with local county shows, and (3) community service, (4) providing leadership and support to area FFA chapters, along with hosting those students on campus and (5) working with college activities representing the Department of Agriculture on and off campus.
For information on how to join, please contact Alan Parker at aparker@fpctx.edu ext. 169.
Cosmetology Club
---
The Cosmetology Club is a social and service organization for students who are preparing for careers in cosmetology.  Membership allows students to interact with the professional community and other students with similar interests.  Club activities include: (1) entering the student competition at the International Beauty Show in Dallas and (2) fund-raising to support local charities. 
Borger, Dumas, and Hereford each have a Cosmetology Club. For more information, contact the club sponsor in your location: Borger Campus - Juan Avilla at javilla@fpctx.edu ext.747; Hereford Campus -Mayela Martinez at mpmartinez@fpctx.edu; Dumas Campus - Jodie Gandy at jgandy@fpctx.edu ext.755. 
Education Club
---
FPC EDUClub is an organization for students exploring or pursuing careers in education.  Activities include educator workshops at WTAMU and Region XVI ESC, as well as service projects and college events.  The purpose of the club is to promote networking opportunities with recent FPC alumni, area educators, and university advisors, as well as peer mentorship, program information, and service. 
The club meets on the first Monday of each month during Fall and Spring semesters. For more information about our Education Club or information on how to join contact Cheryl Webster at cwebster@fpctx.edu ext. 635.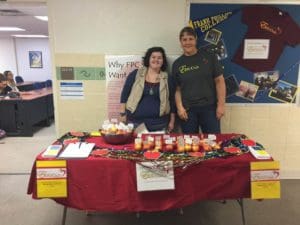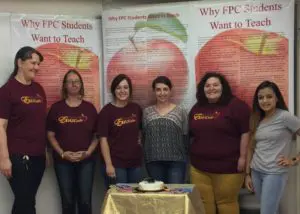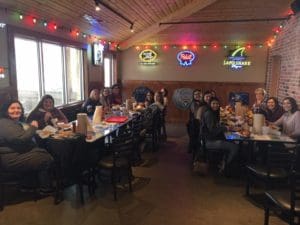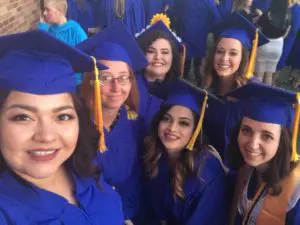 Art Club
---
Art Club membership is open to any student or employee of Frank Phillips College seeking to engage in the visual arts.  No training or specific talent is required; all we ask is that you have an interest in creating and/or appreciating art in its various mediums. 
The club meets on the first and third Fridays of each month, beginning at 11:00 am and creating until our pens, paintbrushes, and cameras are tired. For more information on how to join contact Jan Moore at jmoore@fpctx.edu ext.737. 
Pre-Nursing Club
---
The Pre-Nursing Club at FPC is open to pre-nursing students that are coming to FPC. This is a good opportunity to learn more about the program you are planning to enroll in, as well as an opportunity for our dual-credit students who will be enrolling in FPC after graduation to pursue their Nursing degree.
Are you interested in our Nursing program and want more information on the Nursing & Pre-Nursing clubs? Contact Laura Sargent at 806-457-4200 x746. 
Nursing Club
---
The purposes of the Nurse Club are: (1) to promote professional and social unity among students of this association; (2) to aid in the development and growth of the individual student by fostering good citizenship; (3) to provide financial assistance to current and future vocational nursing students, and (4) to provide fun and fellowship for vocational nursing students. This club is open to any student(s) in the Dalhart, Perryton, or Borger Nursing programs. 
Club will meet 1 day a month during lunch.  
Are you interested in our Nursing program and want more information on the Nursing & Pre-Nursing clubs? Contact Laura Sargent at 806-457-4200 x746.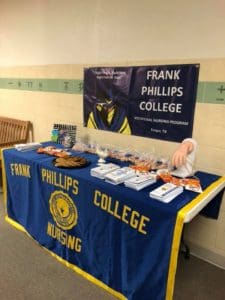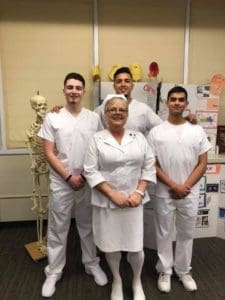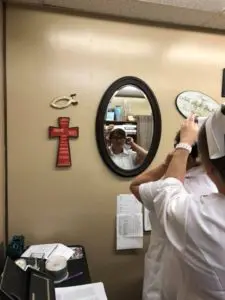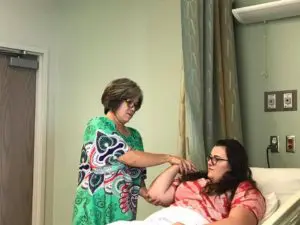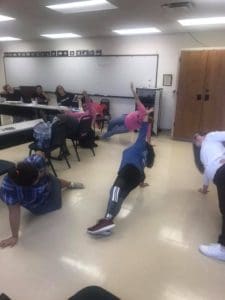 Pre-Medical Career Club
---
The FPC PMCC is an organization supporting students on an academic track leading to a medical or allied health career.  Membership requirements are simple: Be an FPC student enrolled in a course that could be part of a pre-medical career track, indicate you wish to join, pay your dues and you are officially a member.  Members in good standing have the right to run for office, vote on Club matters, attend Club functions and place items on the meeting agenda to be discussed by the group as a whole.  This organization is a place for support when you are taking the more arduous courses and feel like you have no social life.  You do!  The Club will meet your need for socializing while also supporting your efforts to achieve your academic goals through group study sessions that are scheduled throughout each semester.  In addition, the Club is committed to community service to the school and the community at large, as this is why students go into a medical career and it's never too soon to get involved.  Finally, it is a group that will participate in activities to expand the members' understanding of the field of medicine.
For more information, or if you'd like to join please contact Laura Sargent at lsargent@fpctx.edu ext.746.