Borger Community Theatre, Inc.
Celebrating Local Talent!
Our Philosophy:
We strive to involve community members in all aspects of the theatre.
We offer the chance for newcomers to learn new skills and test their wings.
We encourage individuals to share their best talents with others on and off the stage.
We aim to provide our audience with a quality performance suitable for families to enjoy.
We are a company of volunteer thespians and we recognize the demands placed on them and respect the time they have to offer. 

The Foreigner - March 15th, 16th, & 17th
Showtimes: 
Friday, March 15th @7pm
Saturday, March 16th @7pm
Sunday, March 17th @2pm
The Foreigner is a fun, two-act comedy by American playwright Larry Shue. The story takes place in a fishing lodge in rural Tilghman County, Georgia where two Englishmen, Froggy and Charlie, arrive as guests. The shy Charlie agreed to accompany Froggy on the trip after his sick wife begged him to go. When people at the lodge try to talk to Charlie, however, he remains silent: he is terribly shy, depressed about his wife's illness, and cannot find the words to reply. Froggy claims that Charlie cannot talk because he is a "foreigner" from an exotic country, and does not understand English. Taking the explanation that he's a non-English speaker as fact, the lodge's guests quickly begin revealing their secrets, and Charlie soon discovers scandals amongst some of the residents of the lodge.
---

A Tuna Christmas - November 16th, 17th, & 18th
The first performance of our season will be held at the Frank Phillips College Auditorium the weekend of November 16th-18th. 
Showtimes: 
Friday, November 16th @7pm
Saturday, November 17th @7pm
Sunday, November 18th @2pm
"A Tuna Christmas is the second in a series of comedic plays, each set in the fictional town of Tuna, Texas, the "third-smallest" town in the state. The trilogy was written by Jaston Williams, Joe Sears, and Ed Howard." -Wikipedia
This play will have the audience rolling in laughter from curtain open to curtain close. Prepare for a night of comedy, laughter, and a cheerful cast portraying the lives of the locals from Tuna, TX. 
The Foreigner Cast:
Wes Hukill as "Froggy" LeSueur
Don Bates as Charlie Baker
Brigett Pomerhn as Betty Meeks
Joe Price as Rev. David Marshall Lee
Stephanie Price as Catherine Simms
Kelci Courtney as Owen Musser
Riley Elliott as Ellard Simms
---
A Tuna Christmas Cast:
Thurston Wheelis - Dirk Vergaelen
Elmer Watkins - Brigett Pomerhn
Bertha Bumiller - Dirk Vergaelen
R.R. Snavely - Ryan Charlton
Aunt Pearl Burras - Brigett Pomerhn
Sheriff Givens - Devon Ronsse  
Ike Thompson -Brigett Pomerhn
Inita Goodwin - Dirk Vergaelen
Leonard Childers - Ryan Charlton
Phoebe Burkhalter - Lillie Turner
Joe Bob Lipsey -Ryan Charlton
Arles Struvie - Doug Bair
Didi Snavely - Lillie Turner
Petey Fisk - Jaron Baker
Jody Bumiller - Aaron Bates
Charlene Bumiller - Jaron Baker
Stanley Bumiller - Jaron Baker
Vera Carp - Don Bates
Dixie Deberry - Kee Ruland
Helen Bedd - Ronaldo Sastoque 
Farley Burkhalter - Kee Ruland
Garland Poteet - Devon Ronsse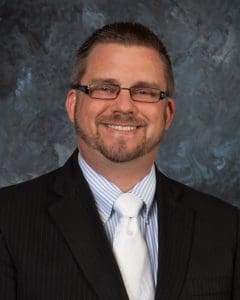 Don is Chief Executive Officer of Golden Plains Community Hospital and President of Critical Access Billing.  He is the Founding Director for Borger Community Theatre and serves as its Managing/Artistic Director.  Don holds an Associate's degree in Finance, a Bachelor's in Business Management, and an MBA in Health Care Management. 
He loves to travel, enjoys musical and community theater, collecting art and spending time with his family.  Don is the father of five sons: Kenneth; Brandon, Jonathon; Andrew; and Aaron. Kenneth and Jonathon currently serve active duty in the U.S Air Force & U.S. Marines, respectfully.  He is also the grandfather of two: Vadikan and Tamsyn.
Don's passion for the arts started with singing on his local church's radio broadcast and volunteering at the Ardmore Little Theatre in Ardmore Oklahoma in the 1980s.  Shortly after, he worked with the Oklahoma Educational Television Authority and appeared in the mini-series "Oklahoma Passage".  Don was the founder of Vision Entertainment and produced "Jeffrey" at The Hickory Street Annex in Dallas.  Since then, Don served on the board of directors for the Brown Grand Theatre in Concordia, Kansas.  His last stage performance at The Brown Grand Theatre was in "A Tuna Christmas".   
His love for the performing arts and philosophy of celebrating local talent were the driving force behind the formation of this community theatre.  This endeavor would not be possible without the partnership with Frank Phillips College and their dedication to promote the arts within the community.
General Housekeeping:
If you are under 16 years of age, a parent or guardian must be present during all rehearsals. 


Timeliness and attendance are extremely important.


No food or drinks in the audition/rehearsal space or auditorium.


If you make a mess, you clean it up.


The Texas Panhandle Youth Choir also uses this space, so we will be respectful of them, their space, and their belongings.


Do not touch the lights or sound systems, unless you have been trained and have permission to do so.


Identify location of restrooms.


Be respectful of those auditioning or rehearsing. Be quiet! Keep entering and exiting the room to a minimum - it's distracting.


The characters in most plays can be male and females, young and old, and some are "very colorful". Take risks and get outside your comfort zone.


If you are cast, you are expected to know your lines and be "off book" within two weeks.


The cast list will be posted no later than noon on Sunday, October 7th on the front door of the Fine Arts Building at Frank Phillips College. If you are not cast, please don't let this stop you from volunteering or trying out again.
HAVE FUN!
Follow Us On Social Media!