COVID 19 NOTE:

In compliance with Governor Abbot's Executive Order GA-29 and careful consideration with our local County Judge and the theatre's board of directors, we are sadly postponing this season.  And this too will pass.  All credit & debit card purchases will be refunded.  You do not need to do anything.  If you provided an email address during your online purchase, you will receive an email confirmation that the refund has been submitted.  The refund should appear as VENDINI on your bank statement.  If you made a cash payment, Don Bates will touch base with you personally.  
---
50% of tickets are available for this show due to COVID-19 and can be purchased here: BUY TICKETS NOW . Once they have sold out we will not be able to open any additional seats.
Please do not attend the show if you have any symptoms of COVID-19.
Alternate rows will be blocked off to ensure social distancing is being respected. Household members of the same household can sit adjacent to one another, with two seats empty on either side. Groups are encouraged to be less than 10 patrons.
Borger Community Theatre, Inc.
Celebrating Local Talent!
Our Philosophy:
We strive to involve community members in all aspects of the theatre.
We offer the chance for newcomers to learn new skills and test their wings.
We encourage individuals to share their best talents with others on and off the stage.
We aim to provide our audience with a quality performance suitable for families to enjoy.
We are a company of volunteer thespians and we recognize the demands placed on them and respect the time they have to offer. 
---
2020-2021 Officers:
President – Don Bates
Vice President – Jesse Shuffield
Secretary – Kelci Courtney
Treasurer – Wes Hukill
Trustee #1 – Mandy Hernandez
Trustee #2 – Ryan Charlton
Trustee #3 – Kee Ruland
Trustee #4 – Brigett Pomerhn
Trustee #5 – Megan Malone
The Musical Annie! -
CANCELLED IN COMPLIANCE WITH EXECUTIVE ORDER GA-29 
Showtimes: This show has been cancelled until further notice
Book by THOMAS MEEHAN
Music by CHARLES STROUSE
Lyrics by MARTIN CHARNIN
Original Broadway Production Directed by MARTIN CHARNIN
Based on "Little Orphan Annie ®
Based on the popular comic strip by Harold Gray, Annie has become a worldwide phenomenon and was the winner of seven Tony Awards, including Best Musical. The beloved book and score by Tony Award winners, Thomas Meehan, Charles Strouse and Martin Charnin, features some of the greatest musical theatre hits ever written, including "Tomorrow."
With equal measures of pluck and positivity, little orphan Annie charms everyone's hearts despite a next-to-nothing start in 1930s New York City. She is determined to find the parents who abandoned her years ago on the doorstep of a New York City Orphanage that is run by the cruel, embittered Miss Hannigan. With the help of the other girls in the Orphanage, Annie escapes to the wondrous world of NYC. In adventure after fun-filled adventure, Annie foils Miss Hannigan's evil machinations... and even befriends President Franklin Delano Roosevelt! She finds a new home and family in billionaire, Oliver Warbucks, his personal secretary, Grace Farrell, and a lovable mutt named Sandy.
ANNIE Is presented through special arrangement with Music Theatre International (MTI). All authorized performance materials are also supplied by MTI. www.MTIShows.com
---

Arsenic and Old Lace - 
Arsenic and Old Lace is a farcical comedy revolving around the Brewster family, descended from the Mayflower settlers, but now composed of insane homicidal maniacs. The hero, Mortimer Brewster, is a drama critic who must deal with his crazy, homicidal family and local police in Brooklyn, New York, as he debates whether to go through with his recent promise to marry the woman he loves, Elaine Harper, who lives next door and is the daughter of the local minister. His family includes two spinster aunts who have taken to murdering lonely old men by poisoning them with a glass of home-made elderberry wine laced with arsenic, strychnine, and "just a pinch" of cyanide; a brother who believes he is Theodore Roosevelt and digs locks for the Panama Canal in the cellar of the Brewster home (which then serve as graves for the aunts' victims; he thinks that they died of yellow fever); and a murderous brother who has received plastic surgery performed by an alcoholic accomplice, Dr. Einstein (a character based on real-life gangland surgeon Joseph Moran) to conceal his identity, and now looks like horror-film actor Boris Karloff (a self-referential joke, as the part was originally played on Broadway by Karloff).
---

Seussical the Musical – October 18, 19, 20
Showtimes: 
Friday, October 18th @6:30pm
Saturday, October 19th @2:00pm
Sunday, October 20th @2:00pm
Seussical is a fantastical, magical, musical extravaganza! Tony winners, Lynn Ahrens and Stephen Flaherty (Lucky Stiff, My Favorite Year, Once on This Island, Ragtime), have lovingly brought to life all of our favorite Dr. Seuss characters, including Horton the Elephant, The Cat in the Hat, Gertrude McFuzz, lazy Mayzie and a little boy with a big imagination – Jojo. The colorful characters transport us from the Jungle of Nool to the Circus McGurkus to the invisible world of the Whos. The Cat in the Hat tells the story of Horton, an elephant who discovers a speck of dust that contains the Whos, including Jojo, a Who child sent off to military school for thinking too many "thinks." Horton faces a double challenge: not only must he protect the Whos from a world of naysayers and dangers, but he must guard an abandoned egg, left in his care by the irresponsible Mayzie La Bird. Although Horton faces ridicule, danger, kidnapping and a trial, the intrepid Gertrude McFuzz never loses faith in him. Ultimately, the powers of friendship, loyalty, family and community are challenged and emerge triumphant.
---

The Foreigner - March 15th, 16th, & 17th
Showtimes: 
Friday, March 15th @7pm
Saturday, March 16th @7pm
Sunday, March 17th @2pm
The Foreigner is a fun, two-act comedy by American playwright Larry Shue. The story takes place in a fishing lodge in rural Tilghman County, Georgia where two Englishmen, Froggy and Charlie, arrive as guests. The shy Charlie agreed to accompany Froggy on the trip after his sick wife begged him to go. When people at the lodge try to talk to Charlie, however, he remains silent: he is terribly shy, depressed about his wife's illness, and cannot find the words to reply. Froggy claims that Charlie cannot talk because he is a "foreigner" from an exotic country, and does not understand English. Taking the explanation that he's a non-English speaker as fact, the lodge's guests quickly begin revealing their secrets, and Charlie soon discovers scandals amongst some of the residents of the lodge.
---

A Tuna Christmas - November 16th, 17th, & 18th
The first performance of our season will be held at the Frank Phillips College Auditorium the weekend of November 16th-18th. 
Showtimes: 
Friday, November 16th @7pm
Saturday, November 17th @7pm
Sunday, November 18th @2pm
"A Tuna Christmas is the second in a series of comedic plays, each set in the fictional town of Tuna, Texas, the "third-smallest" town in the state. The trilogy was written by Jaston Williams, Joe Sears, and Ed Howard." -Wikipedia
This play will have the audience rolling in laughter from curtain open to curtain close. Prepare for a night of comedy, laughter, and a cheerful cast portraying the lives of the locals from Tuna, TX. 
The Musical Annie:
Annie - Brooklyn Cano
Duffy - Saydee Williams
July - Abigail TeBeest
Pepper - Brenna Bugg
Tessie - Taylor Mihm
Kate - Addison Stein
Molly - Alexa Stein
Baby Orphan - Zaylee Howell
Oliver Warbucks - Don Bates
Grace Ferrell - Jackie Brand
Miss Hannigan - Kandee Ooley
Rooster/Johnson - Conner Unwin
Lily St. Regis - Kelci Courtney
Drake - Ryan Charlton
Franklin Delano Roosevelt - Jesse Shuffield
Bert Healy / Kaltenborn / Man #2 & #4 - Chris Prock
Mr. Bundles McCloskey / Man #1 & #3 - Milton Ooley
Mrs. Greer / Woman #1 & #3 - Brooke Mihm
Mrs. Pugh - Megan Malone
Star to Be - Noely Escobar
Justice Brandeis - Riley Elliot
Ickes / Fred McCracken - Hank Love
Morganthau / Dog Catcher / Eddy - Eddy Santana
Ward / Hull - Roman Alejandro
Howe / Assistant Dog Catcher - Aaron Bates
Perkins - Brandi Coghill
Ronnie Boylan / Sophie - Madison Line
Bonnie Boylan - 
Connie Boylan - Anna Bretzke
Marine / Apple Seller / Kid #2 - Richard Alejandro
Orphan Ensemble - Lillian Elliott & Alysen Amorella
Kid #1 - Alysen Amorella
Cecille - Alexis Wells
NYC hooker - Mandy Hernandez
Annette / Usherette / Woman #4 - Emma Harris
Sandy - Dunkin Bates
Artistic Director - Kelci Courtney
Music Director - Megan Malone
Stage Manager - Jesse Shuffield
Assistant Stage Manager - Virginia Alejandro
Front House Manager - Amber TeBeest
Set Design - Joel Arnold
Costume Design - Mandy Hernandez
Hair/Makeup Design - Eddy Santana
Lighting - Hector Adame
Sound - Matt Goodale
Marketing & Publicity - Stephanie Price
Producer - Don Bates
---
The Seussical:
Cat- Jaiton Hernandez
Thing 1 & Thing 2- Saidee Williams, Molly Kirk
Jojo- Brooklyn Cano
Horton- Don Bates
Gertrude- Elisha Kelly
Mayzie La Bird- Stephanie Price
Lead Bird Girl- Kelci Courtney
Bird Girls- Abigail TeBeest, Brenna Jackson, Sydney Green
Sour Kangaroo- Kandee Ooley
Young Kangaroo- Taylor Minh
Wickersham Brothers- Richard Alejandro (lead), Ryan Charlton and Aidyn Madron, Aaron Bates
Vlad- Lillie Turner
Marshall- Michele White
Mr Mayor- Jesse Shuffield
Mrs Mayor- Megan Malone
Grinch- Joe Price
General Scmidtz- Milton Ooley
Cindy Lou Who- Addison Stein
Yertle the Turtle- Mandy Hernandez 
Elephant Bird- Zaylee Howell
Chorus Cadets- Ansley McWilliams, Brenna Bugg, Donella Banks, Thetta Banks
Chorus Who's- Ansley McWilliams, Brenna Bugg, Donella Banks, Thetta Banks, Kee Ruland and Lillie Turner
Fish- Tech Crew
Understudies:
Richard Alejandro (JoJo)
Ryan Charlton (Horton)
Kelci Courtney (Gertrude)
Brenna Jackson (Mayzie & Lead Bird Girl)
Dirk Vangaeelen (Mr. Mayor/Schmidtz)
Directors: Stephanie Price, Don Bates, Dirk Vergaeelen and Kandee Ooley
Stage Manager: Brigett Pomerhn
---
The Foreigner Cast:
Wes Hukill as "Froggy" LeSueur
Don Bates as Charlie Baker
Brigett Pomerhn as Betty Meeks
Joe Price as Rev. David Marshall Lee
Stephanie Price as Catherine Simms
Kelci Courtney as Owen Musser
Riley Elliott as Ellard Simms
---
A Tuna Christmas Cast:
Thurston Wheelis - Dirk Vergaelen
Elmer Watkins - Brigett Pomerhn
Bertha Bumiller - Dirk Vergaelen
R.R. Snavely - Ryan Charlton
Aunt Pearl Burras - Brigett Pomerhn
Sheriff Givens - Devon Ronsse  
Ike Thompson -Brigett Pomerhn
Inita Goodwin - Dirk Vergaelen
Leonard Childers - Ryan Charlton
Phoebe Burkhalter - Lillie Turner
Joe Bob Lipsey -Ryan Charlton
Arles Struvie - Doug Bair
Didi Snavely - Lillie Turner
Petey Fisk - Jaron Baker
Jody Bumiller - Aaron Bates
Charlene Bumiller - Jaron Baker
Stanley Bumiller - Jaron Baker
Vera Carp - Don Bates
Dixie Deberry - Kee Ruland
Helen Bedd - Ronaldo Sastoque 
Farley Burkhalter - Kee Ruland
Garland Poteet - Devon Ronsse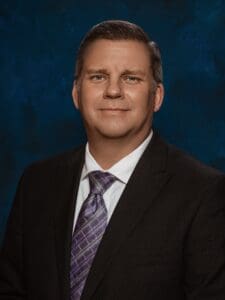 Don is Chief Executive Officer of Golden Plains Community Hospital and President of Critical Access Billing.  He is the Founding Director for Borger Community Theatre and serves as its Managing/Artistic Director.  Don holds an Associate's degree in Finance, a Bachelor's in Business Management, and an MBA in Health Care Management. 
He loves to travel, enjoys musical and community theater, collecting art and spending time with his family.  Don is the father of five sons: Kenneth; Brandon, Jonathon; Andrew; and Aaron. Kenneth and Jonathon currently serve active duty in the U.S Air Force & U.S. Marines, respectfully.  He is also the grandfather of two: Vadikan and Tamsyn.
Don's passion for the arts started with singing on his local church's radio broadcast and volunteering at the Ardmore Little Theatre in Ardmore Oklahoma in the 1980s.  Shortly after, he worked with the Oklahoma Educational Television Authority and appeared in the mini-series "Oklahoma Passage".  Don was the founder of Vision Entertainment and produced "Jeffrey" at The Hickory Street Annex in Dallas.  Since then, Don served on the board of directors for the Brown Grand Theatre in Concordia, Kansas.  His last stage performance at The Brown Grand Theatre was in "A Tuna Christmas".   
His love for the performing arts and philosophy of celebrating local talent were the driving force behind the formation of this community theatre.  This endeavor would not be possible without the partnership with Frank Phillips College and their dedication to promote the arts within the community.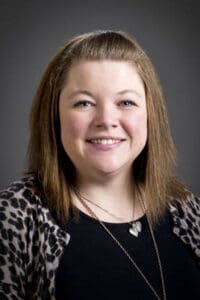 A recent Borger transplant, Stephanie is happy to be directing Seusical. She has appeared in numerous shows since the age of 10 years old- Cinderella (evil stepsister), Harvey (Veta Louise), Annie Get Your Gun (Wilma), Pocahontas (Charity) and several others at Amarillo High School and Amarillo Little Theatre and most recently Catherine inThe Foreigner.
When not acting, Stephanie works for the Panhandle-Plains Historical Museum as the Communications and Marketing Director. Stephanie graduated from West Texas A&M with a bachelor's degree in advertising and public relations and has a master's degree in public relations from Kent State University.
Stephanie is heavily involved in the advertising and travel industries. She serves as the chair of the Amarillo Convention and Visitor Council board of directors and is a member of the Texas Travel Industry Association, the American Advertising Federation (AAF-Amarillo) and volunteers for United Way. Stephanie was named one of Amarillo Chamber's Top 20 Under 40 in 2015, Member of the Year for AAF-Amarillo in 2014, the Rising Star of the Texas Travel Industry Association in 2018 and member of the year for AAF 10th District in 2019. 
Stephanie loves to travel and has been to 26 different countries of which England and Australia were her favorites.. Stephanie and her wonderful husband Joseph (also in the BCT) have one daughter, an angel in heaven named Charlotte. Stephanie loves her pets- 2 cats and 2 dogs, a Miniature Schnauzer and a Terrier mix.
General Housekeeping:
If you are under 16 years of age, a parent or guardian must be present during all rehearsals.
Timeliness and attendance are extremely important.
No food or drinks in the audition/rehearsal space or auditorium.
If you make a mess, you clean it up.
The Texas Panhandle Youth Choir also uses this space, so we will be respectful of them, their space, and their belongings.
Do not touch the concert piano, lights or sound systems, unless you have been trained and have permission to do so.
Identify location of restrooms.
Be respectful of those auditioning or rehearsing. Be quiet! Keep entering and exiting the room to a minimum - it's distracting.
The characters in most plays can be male and females, young and old, and some are "very colorful". Take risks and get outside your comfort zone.
If you are cast, you are expected to know your lines and be "off book" within two weeks.
The cast list will be posted on our Facebook page and on the front door of the Fine Arts Building at Frank Phillips College the Sunday immediately following the audition. If you are not cast, please don't let this stop you from volunteering or trying out again.
HAVE FUN!
Borger Community Theatre is rooted in reflecting the Borger community through art and authentic storytelling. We recognize that in order to do that, it's imperative that everyone regardless of ethnicity, race, gender identity, sexual orientation, ability/disability, religion or socioeconomic status, is represented by out productions. All are welcome into the Borger Community Theatre and we invite you to join us in providing art that challenges, entertains and represents us - Borger. 
*original statement referenced from the Amarillo Little Theatre in Amarillo, TX
Follow Us On Social Media!
Panhandle Spirit: Borger Community Theater
by David Bradley  | 
BORGER, Texas(KVII) — Borger Community Theater returned to the stage this month with a play called "The Foreigner" at Frank Phillips College, a mission that the theater's artistic director, Don Bates, said was born three years ago after the Boomtown Theater closed.
"Those of us who love community theater needed to find a new home that was safe for patrons to come visit, and somewhere we could celebrate local talent," Bates said.
Bates says that talent comes from some unexpected places.
"Our technical director is the GM of Chevron-Phillips. In this cast is the President of the Happy State Bank local branch," he said.
That would be Wes Hukill, who was recruited into playing one of the leads after he watched the group perform "A Tuna Christmas" last winter.
"I came and I was talking to Don, and that's when he said, 'I've got a role that I want you to do.' And I said, 'Well, how can you pass up an opportunity like that?'," Hukill said.
Bates says the theater creates another way for people to connect, whether they're on stage showing off their creative side, or in the audience sharing the experience with the crowd and the performers. Actress Bridget Pomerhan says that connection is vital for towns all over the panhandle.
"The more that we can get the community involved, and get the community theater up and running, and the college back involved in it again, then all of that talent that we have here in the Texas Panhandle will have a place to go," Pomerhan said.
Actress Stephanie Price urges the people of Borger and surrounding towns to recognize the value an outlet like community theater brings.
"Arts are important. Arts enrich our lives. They make us excited and happy and they give us emotion, and I think it's really important for people to celebrate their local arts," Price said.
Bates said they're looking at summer programs to increase youth involvement, such as acting classes, and joint projects with the Texas Panhandle Youth Choir. They're planning to stage a musical in the fall.
SEE THE FULL ARTICLE AT: https://abc7amarillo.com/news/panhandle-spirit/panhandle-spirit-borger-community-theater