The Boomtown Scholarship Program
This is a scholarship program that covers tuition and fee expenses up to 36-credit hours at Frank Phillips College - regardless of family income - for BISD eligible graduates.
The partnership of Frank Phillips College, Borger Independent School District, Amarillo Area Foundation through the Don C. Dilley Jr. Endowment, Borger Inc. (Borger Economic Development Corporation), and Amarillo National Bank through the Julia Williams Scholarship Trust is ready to accept graduates from BISD high schools - beginning with the graduating class of 2020.
To qualify for the scholarship, students should*
• graduate from a BISD high school
• have an 80 or higher high school GPA or meet TSI college readiness standards
• have never been expelled or placed in DAEP
• complete the three steps listed below
*See the full detailed list of requirements HERE.
Find FAQ about the BOOMTOWN Scholarship Program HERE.
A copy of the BOOMTOWN Scholarship Program Student Pledge can be found HERE.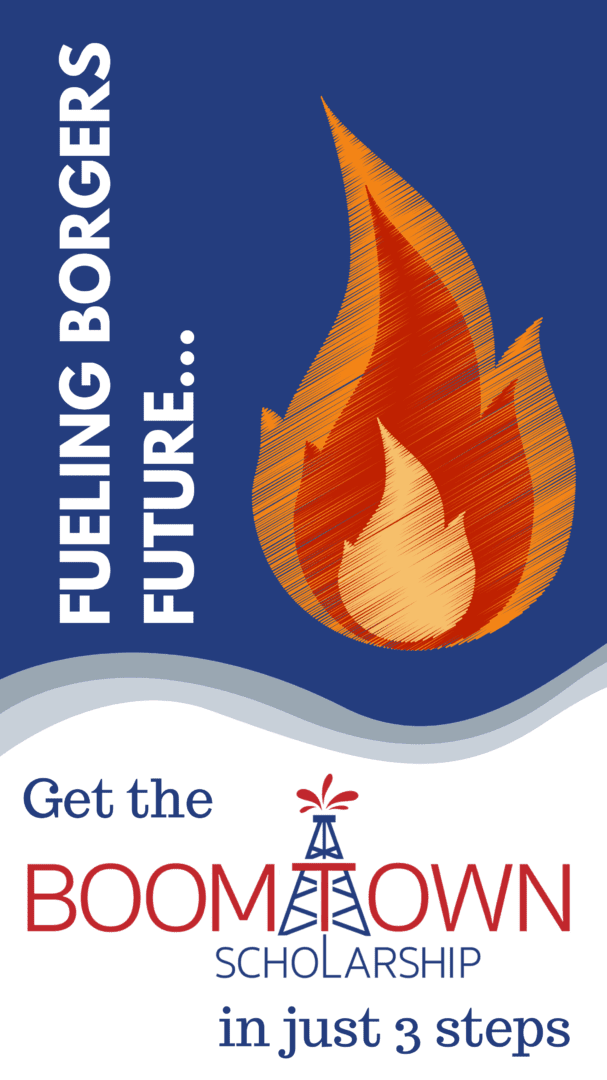 Students and their parents can use our helpful links above, or email our College Advancement Director at jbrand@fpctx.edu