for the
Trust the Process Leadership Conference
"Building Trust vs. Taking Command"
being held on Frank Phillips College Rahll Campus in Dalhart on February 2, 2023 from 8:00 am to 5:00 pm. The Keynote Speaker for this event is Dr. Rick Haasl. The registration fee is $75 per person ($85 day of), or $450 for a Business Table for 8 people, and includes Breakfast, Lunch, & Breakout Sessions.
To register: Fill out the registration form below.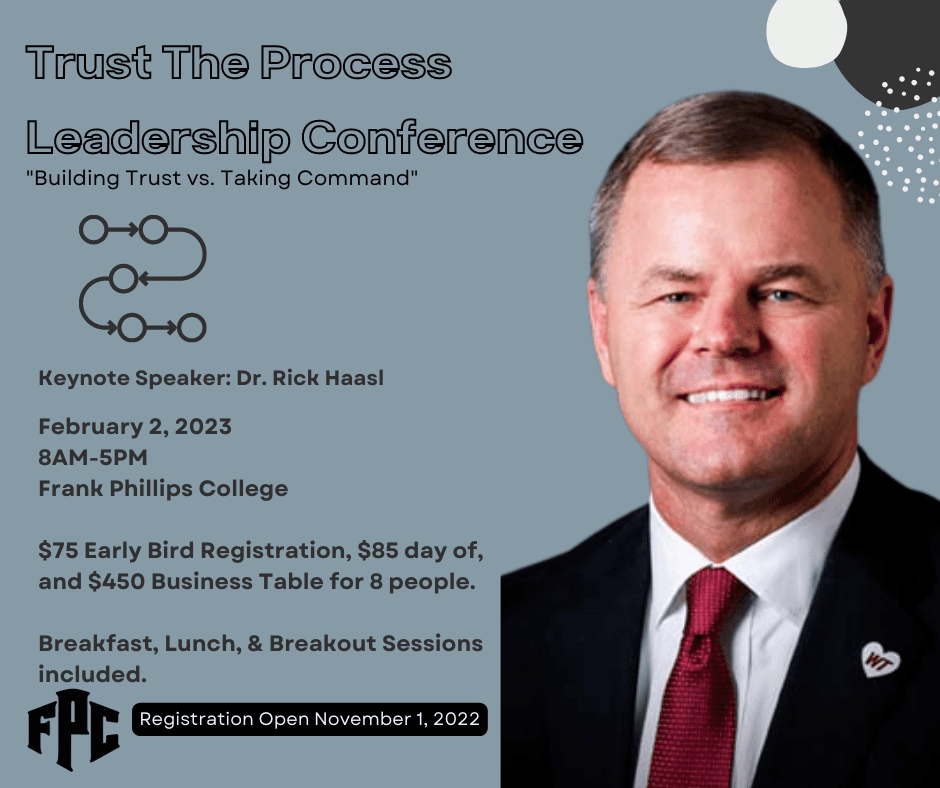 Leadership Conference Registration Form