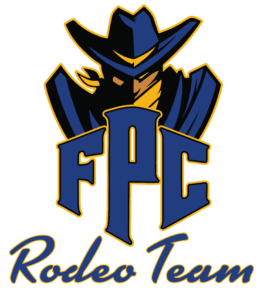 2020-2021 Schedule
| Start Date | End Date | Host | Location |
| --- | --- | --- | --- |
| 9/24/2020 | 9/26/2020 | Sul Ross State University  | Alpine, TX |
| 10/01/2020 | 10/03/2020 | Vernon College | Vernon, TX  |
| 10/04/2020 | 10/04/2020 | Northwestern Oklahoma Jackpot | Alva, OK |
| 10/10/2020 | 10/11/2020 | Panhandle State University Jackpot | Goodwell, OK  |
| 10/15/2020 | 10/17/2020 | Clarendon College  | Clarendon, TX  |
| 10/29/2020 | 10/31/2020 | Texas Tech University | Lubbock, TX |
| 2/25/2021 | 2/27/2021 | Odessa College | Odessa, TX  |
| 3/18/2021 | 3/20/2021 | Eastern New Mexico State University | Portales, NM |
| 3/25/2021 | 3/27/2021 | Ranger College | Sweetwater, TX |
| 4/8/2021 | 4/10/2021 | Howard College | Big Spring, TX  |
| 4/15/2021 | 4/17/2021 | Western Texas College | Snyder, TX |
| 4/22/2021 | 4/24/2021 | Tarleton State University | Stephenville, TX |
2021-2022 Roster
|   | Name | Position | Hometown |
| --- | --- | --- | --- |
| | Charles Anderton | BB | Justin, TX  |
| | Beau Dean | CR, SW, TR | Platte, SD |
| | Lance Crawford  | SB, BR  | Mondovi, WI |
| | Colter Ellis  | CR, TR | Cody, WY  |
| | Grant Finkbeiner | SB | Grass Range, MT  |
| | Kane Grant  | BR  | Whitewood, SD |
| | Gillian Griffith  | GT, BA  | Carollton, OH  |
| | Shyanne Halley  | GT, BA | Cleburn, TX  |
| | Joe Hancock  | TR | Olathe, CO  |
| | Haustin Hawkins | BB  | Bremen, KY  |
| | Zeke Holcomb   | BB, SW, BR  | Cedar City, UT  |
| | Luke Masters | BF | Borger, TX  |
| | Blade Forman | BR | Ree Heights, SD |
| | Nate Hoey | BR | Delta, CO |
|   | Logan Adamson | BF | Reno, NV |
| | Tyler Jones | SB, BR | Rector, AR |
| | Bubba Holcomb  | SB, BB | Cedar City, UT  |
| | Rowdy Norwood | CR, SW, TR | Amarillo, TX |
| | Houston Sheets | TR | Rhome, TX |
| | Blasé Steffen | CR, TR | Gregory, SD |
| | Shelby Watson | GT, BK, BA  | Pampa, TX  |
| | Jaren Sturgis | BR | Loveland, CO |
| | Hannah Smart | BA, GT | Piggot, AR |
| | Keni Labrum | BK, GT | Vernal, UT |
| | Kali Thompson  | BK, GT, BA | Wyandotte, OK  |
| | Rachel Norris | BK, GT | Tipp City, OH |
| | Parker Parris  | BR  | Justin, TX  |
| | Caitlin Kreider | BK, GT | Danville, KY |
|   | Colten Miller | SW | Saginaw, TX  |
| | Tucker Lane MacWilliams | BF | Oak Grove, MO |
| | Zeke Holcomb | BB | Cedar City, UT |
| | Rocky Rodriguez | GT | Chino Valley, AZ |
| | Reghan Shannon  | BK, BA, TR | Los Molinos, CA  |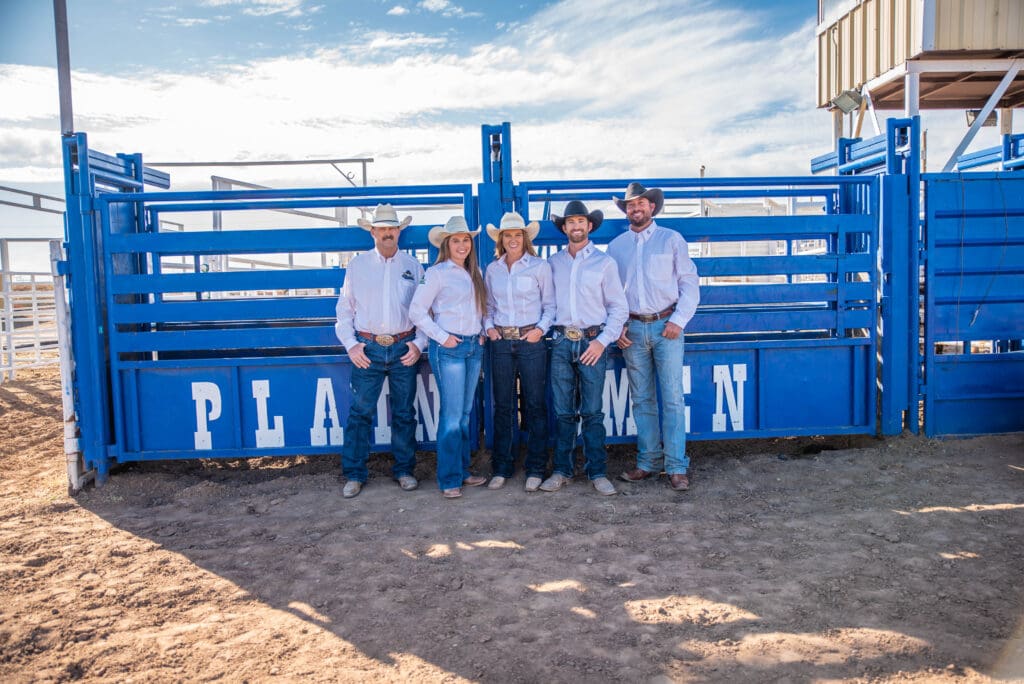 Kaylee Moyer-Gregg
Title: Head Rodeo Coach
College: Southwestern Oklahoma State University
Hometown: Ramah, CO
Cell: (719) 659-6132 • Office: (806)457-4200 Ext.783 • Email: kmoyer@fpctx.edu
Starting the Fall of 2014 FPC Head Rodeo Coach Kaylee Moyer became a Plainsmen. She is a multiple College National Finals (CNFR) qualifier, multiple regional champion, 2012 CNFR Reserve All-Around Cowgirl, previous director, clinician, and coach. Coach Moyer started her education at Eastern Wyoming College, finished her bachelors at Oklahoma Panhandle State University and then pursued her Masters at Southwestern Oklahoma State University. "While my focus as a coach is on winning, my main focus and number one priority is always building athletes who uphold a respected, responsible, and intentional character. I believe that only through hard work, dedication, honesty, and integrity can a program continue to provide winning athletes both in and out of the classroom." Moyer's professional highlights include: Central Plains All-Around Cowgirl, Central Plains Regional Goat Tying Champion, 2012 CNFR Reserve All-Around Champion,2015 Spicer Gripp Women's Breakaway Champion, Fundamentals of Success Clinician, Central Plains Goat Tying Director, and Fellowship of Christian Cowboys (FCC) National Rodeo Bible Camps Women's Timed Event Coordinator.
---
Craig Latham
Title: Assistant Rodeo Coach
College: Panhandle State University
Hometown: Goodwell, OK
FPC Rodeo is proud to add Craig Latham to the coaching staff. Craig is not only a highly recognized as one of the best Saddle-bronc riders in history; but is also renowed for his coaching abilities. While the rodeo coach at Panhandle State University Craig helped bring home several National titles as well as coach several elite athletes on to the National Finals Rodeo.
Craig was the 1993 Reserve World Champion saddle bronc rider and a 9X qualifier for the Wrangler National Finals Rodeo. He finished third in the world in 1992 and was in the top five on six occasions.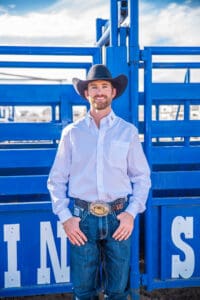 Wyatt Gregg
Title: Assistant Rodeo Coach
College: Panhandle State University 
Hometown: Bellle Fourche, SD 
FPC Rodeo is proud to add Wyatt Gregg to the coaching staff. Wyatt is currently pursuing his professional career in the PRCA & PBR. Wyatt spends his spare time instructing at various rodeo bible camps & roughstock clinics inspiringthe next generation. Wyatt's previous accomplishments include 2 trips to the College National Finals Rodeo, 2015 Badland Circuit Champion, RAM Circuit Finals qualifier & 2015 Badlands Circuit Finals Average champion.