FPC Kids Camp
Summer is the perfect time to enroll your child in one of our Kids Camp classes and extend your child's learning; all while offering a fun environment to do so! We have singing, guitar, rubiks cube, unicorn painting, Improv 101, YouTube 101, Earth & Space, and more.
Class details can be found further down on our page! Please review these class descriptions and dates prior to filling out the registration form.
Disclaimer: Our classes require a pre-determined quantity of students enrolled before the start date to hold the class. If less students enroll the class will be postponed or cancelled at the discretion of the department. If a class you've enrolled your child in does get cancelled, an email will be communicated with you prior to the class start date and a full refund will be processed. 
Register your student now for our Summer 2019 Kids Camp below:
Want to register in person? Registration forms can be found in person or attached HERE.
In person registration can be done at Student Central located in the Library Building on the Borger campus.
Community Education Schedule
Community Education Courses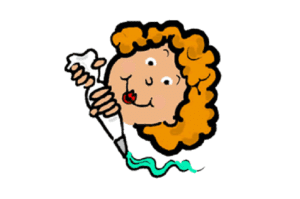 Cookie Decorating
Come learn several techniques for cookie decorating. Participants will go home with a half dozen cookies that they've decorated themselves!
Dates: July 15th, 16th, 17th, or July 18th, 2019
Time: 9:00 - 11:00am
Age: 2nd - 6th grade
Location: A&I Building 118
Instructor: Joella Rice
Cost: $25
Singing Lessons (6th - 8th graders)
Are you interested in singing? These summer singer classes will be wholly devoted to introducing young singers to ensemble singing situations. Group activities will include singing skills, basic theory concepts of singing and performance exposure. Most importantly, singers will be introduced into the joys and fun of group singing.
Dates: July 22nd - 26th, 2019
Time: 10:00am - 12:00pm
Age: 6th - 8th grade
Location: Auditorium - Fine Arts Building
Instructor: Johnny Miller
Cost: $75
Extended Education Courses
New classes are added regularly!  Check back to see other enrichment opportunities!
Have a class idea? Questions? Contact Us!
Phone: 806-457-4200